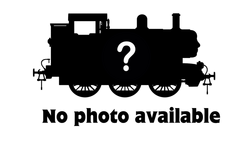 Blister I and Blister II
First Appearance: TBA
Friends: Unknown
Enemies: Unknown
Designer: R. A. Lister
Builder: R. A. Lister
Built: 1932
Gauge: 15 inch
Configuration: 4w
Arrived on Sodor: 1967
Blister I and Blister II, so named for the problems they have when starting in cold weather, are small twin diesels who work on the Arlesdale Railway.
Bio
The Blisters are four-wheeled diesel tractors, and each has a Lister engine. They were bought for line construction in 1966, and have been retained for maintenance duties by the platelaying gangs and for shunting duties at Arlesburgh.
The nickname given them by the staff was perhaps inevitable. It may perhaps reflect starting difficulties on cold mornings, but in no sense decries their general power and utility.
Livery
Blister I and Blister II are painted black with wasp stripes on their fronts.
Appearances